Karan Johar: I cried when Alia Bhatt told me about her pregnancy; I can't wait to hold her baby in my arms – Exclusive
Karan Johar: I cried when Alia Bhatt told me about her pregnancy; I can't wait to hold her baby in my arms – Exclusive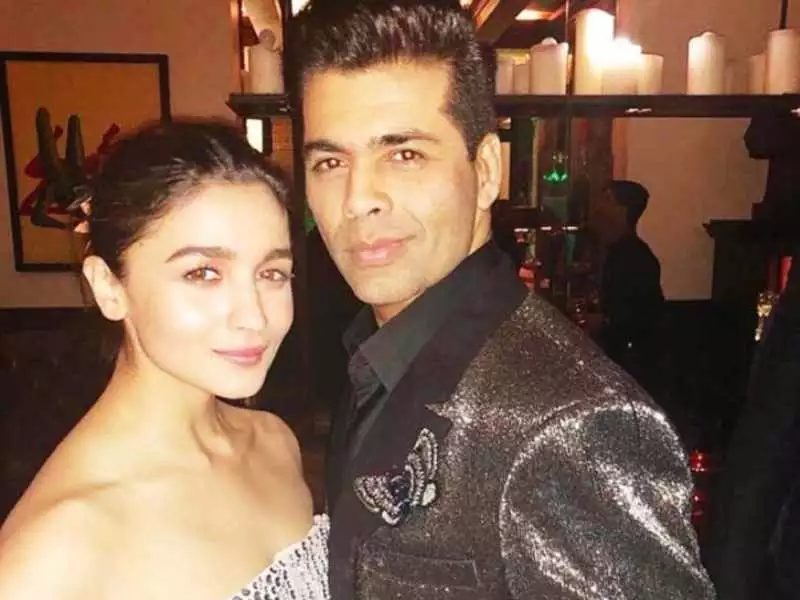 Filmmaker Karan Johar is back with the seventh season of his popular celebrity chat show 'Koffee With Karan'. KJo teased the season with a spicy promo recently that gave a glimpse into all the tea that will be spilled by the various guests on his couch. From Ranveer Singh-Alia Bhatt to Akshay Kumar-Samantha Ruth Prabhu, from Vijay Deverakonda-Ananya Panday to Janhvi Kapoor- Sara Ali Khan, the show that will stream on OTT platform this year, looks promising to say the least. ETimes sat down for an exclusive coffee session with Karan, where he spoke about being one of the most recognised talk show hosts in the world, how he gets his guests to open up, Koffee moments that left him speechless, Alia Bhatt and a lot more. Watch the exclusive video right here!
It's been 18 years of Koffee With Karan. How does it feel to be one of the most recognised talk show hosts in the world? Had you imagined back in 2004, this is the journey, this is the path it would take?
Honestly, if you asked me this question in 2004, that would I be sitting here talking to you 18 years later, I would have said, 'Are you mad? Are you crazy? I am doing one season and I am out of here'. I'll do it just for fun, banter, calling friends, chatting, literally having a blast doing all that. I didn't realise that this show would be what it is. It's now a kind of a household name. If they are not watching it, they have heard of it at least. I didn't realise it would follow me everywhere in the world. Wherever I go, people literally call me 'Koffee' before they call me Karan. So it's almost like I am a beverage and not a person. And I get that joke every time I am at a Starbucks out of the country or in the country. People say, 'Oh, can we have Koffee with Karan?' because I am at Starbucks and I laugh every time and make them feel like they've cracked a really original joke. But that's the truth. The show has just kind of lived two decades and I am really grateful for that.
Have you ever sighed at the Koffee puns?
No, I feel like I don't want to ruin their feeling of originality. Even when people have meetings with me and I ask what will you have. They're like, 'Koffee because it's Koffee with Karan' and I laugh every time. And it's happened at least a thousand times and I laughed each time with equal amount of vigour.
Were you always a good conversationalist? That must be the key to having such a successful talk show, right?
I think being a talk show host doesn't mean that you have to be a good conversationalist. It means you have to be a good listener. I have always been a good listener and I think that makes you into a good talk show host. Because a talk show host is not supposed to be talking about himself or herself. That's the mistake some talk show hosts make. They talk more than the guest. I am a good listener and that is what I think has worked in my favour as a talk show host.
Over the years we have seen a lot of stars who've opened up to you. It is about putting people at ease. Where does that come from? Are those your personal relationships or is there a method to that madness as well?
I think 80 percent of the time it's the factor that I have a personal dynamic with them. That is already putting them in a comfort zone. They are friends of mine or they are people I know really well in the business. Then the strategy is if I don't know them, I start with a lot of praise. Once you praise somebody, their defenses drop. And then you can go into other territories. But the first 10 minutes, you must praise them because everyone enjoys praise.
If you ever had to do a role reversal and entrust the Koffee brand to another star, who would that be?
Ranveer Singh. He'd be a great talk show host. I think he's got the personality. He has the sense of humour. He has the ability to think on his feet. He has great repartee. I think he would be amazing.
There are so many Koffee With Karan moments that must be your favourites. Are there any, which you remember for not being good or they didn't turn out to be the way you expected?
There were a couple of them. But why say it. (laughs) There were some that were really deathly boring and I think you can see it on my face because I can't hide my expressions. Unfortunately my face is like a mirror of my heart. It literally shows what's going on within. There are times that I have been perplexed and shocked like why is this person so boring and that's happened rarely few and far between because the format is such that it lends itself to entertainment anyway, but there have been some big bores.
Have you ever been at a loss of words?
I remember when Rakhi Sawant was on the show, she was giving one line after another and I was like, 'Oh my god! She's amazing. She's made for this!' She was fantastic. I remember her famous line ' Jo bhagwan nahi deta wo doctor de deta hai'. It went down in the history of one-liners. I remember she was on her feet, giving it one after the other. And the other time was when Emraan Hashmi gave his rapid fire. You should go and watch his rapid fire, it's the most honest rapid fire I have seen right through my seven seasons. He's amazingly honest, disarmed and not bothered about the repercussions. And he actually got away with everything he said because he's that kind of guy.
Did your guests ever surprise you in the way that, they're known to be less conversational, but have opened up on your show?
Tiger Shroff, this season. He's been very, very quiet and introverted. He really opened up this season. When you see him when the episode airs, he spoke much more than he ever has. So I was pleasantly surprised, I felt that he's come into his own and he's commanding a certain kind of presence, that he's putting it out there.